St Mary the virgin & all souls church
St Mary's is the spiritual home for a loving community of people who share a faith in Jesus Christ.
We try to be inclusive in everything we do, welcoming everyone regardless of race, gender or orientation.

We are what some might call "High Church" and so our choir and servers are robed and our clergy wear vestments. Incense is used occasionally. However, we are not stuffy – we like to enjoy ourselves!

We hope you will come along and give St Mary's a try – perhaps even join us – we look forward to welcoming you.
​
Father Andrew Fisher
LATEST UPDATES ON THE CHURCH AND THE CORONA-VIRUS
The Church believes that everyone is known and loved individually by God and that, as members of the Body of Christ, we are called to be responsible to and for one another, respecting the more vulnerable whose suffering is our suffering (1 Cor 12:12-27). The Government's move to Step 4 on Monday 19th July means that we are being asked to take even more personal responsibility regarding coronavirus than when we were compelled to adhere to the Government's restrictions. The restrictions have been, by necessity, blunt instruments and, for some people, have seemed unnecessary or overly restrictive. For other people, the easing of restrictions seemed to bring additional risk to themselves, or those they love, who have remained vulnerable to the virus.
As a church, over the past year or so we have been incredibly careful to follow the Government and Church of England advice, and also to look out for one another, pray for one another, and to provide opportunities for worship and prayer (both in person and online) as far as the restrictions have allowed us. Thank you everybody, including St Mary's Prayer Partners, for playing your part in this - it is appreciated.
Please click here for full details about what the St Marys new COVID restrictions are
The links below are to help and guide you through what is happening in the community of St Marys the Virgin and All Souls Church. Please feel free to hit the links, share and please attend as many of these events as possible.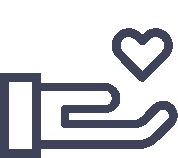 "Whoever is generous to the poor lends to the lord, and he will repay him for his deed."